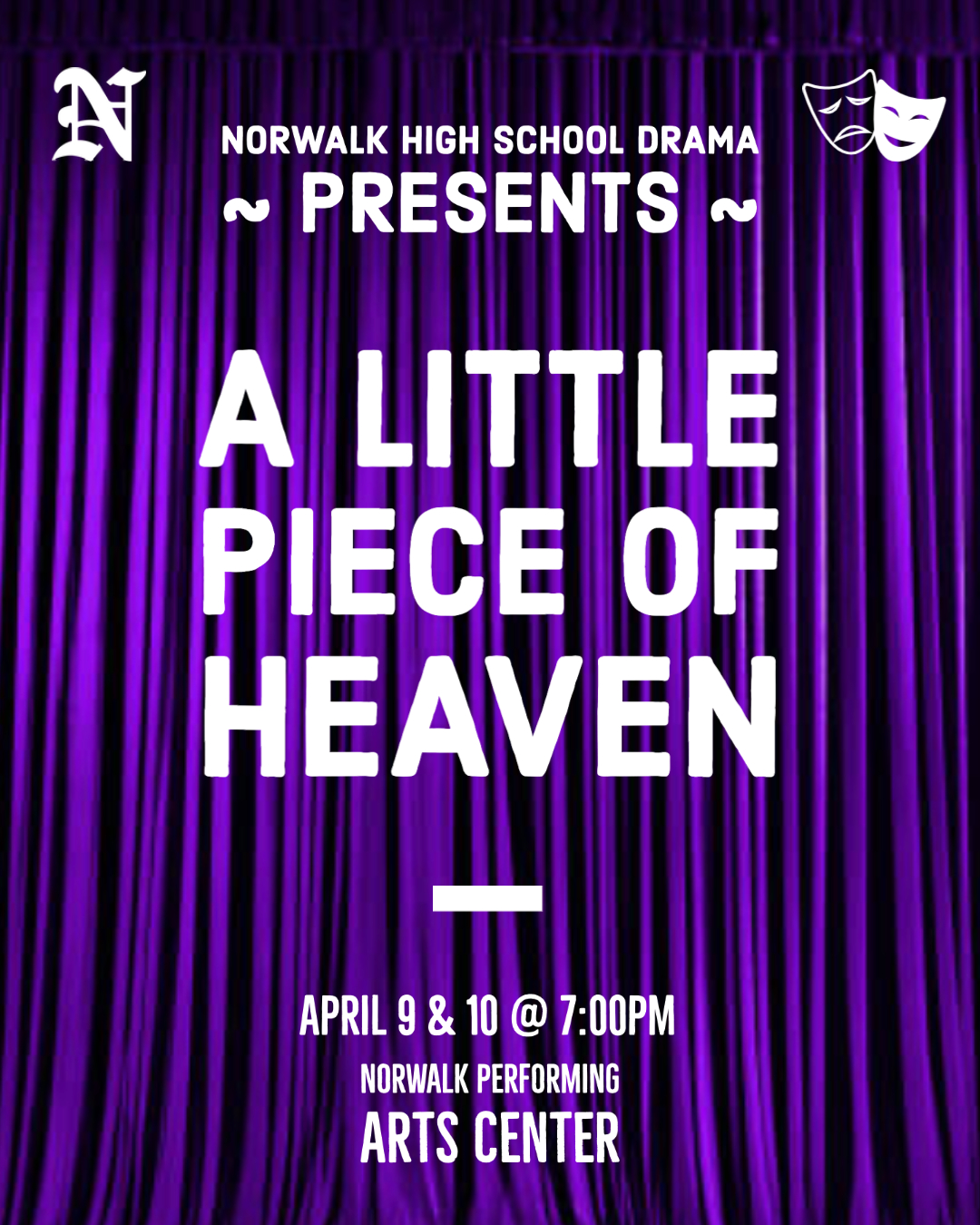 Have you ever lost anything that meant a great deal to you? Something that might make a big difference in your life if you ever found it again? Whether you have or have not, the little shop called "A Little Piece of Heaven" may help you find what you are looking for. The Norwalk Drama Department has been preparing for this production since February, and will present the play Friday April 9th and Saturday April 10th at 7:00 p.m. in the Norwalk Performing Arts Center. Tickets are available online only at this link: https://www.vancoevents.com/MMV. Cost for admission is $8.00 for adults and $5.00 for students which will be prepaid on the web link..
The owners of this curiosity shop where people find things they've lost are known only as Elizabeth and Henry, and there's something unusual about these two. One day Michael, a biker, comes into the shop definitely looking for something. When he meets Lily, an 87-year-old strong minded woman, a relationship grows from suspicion to everlasting respect.
A Little Piece of Heaven is guaranteed to make you laugh as well as touch your heart.
Margo Murillo
NHS Drama Teacher
---