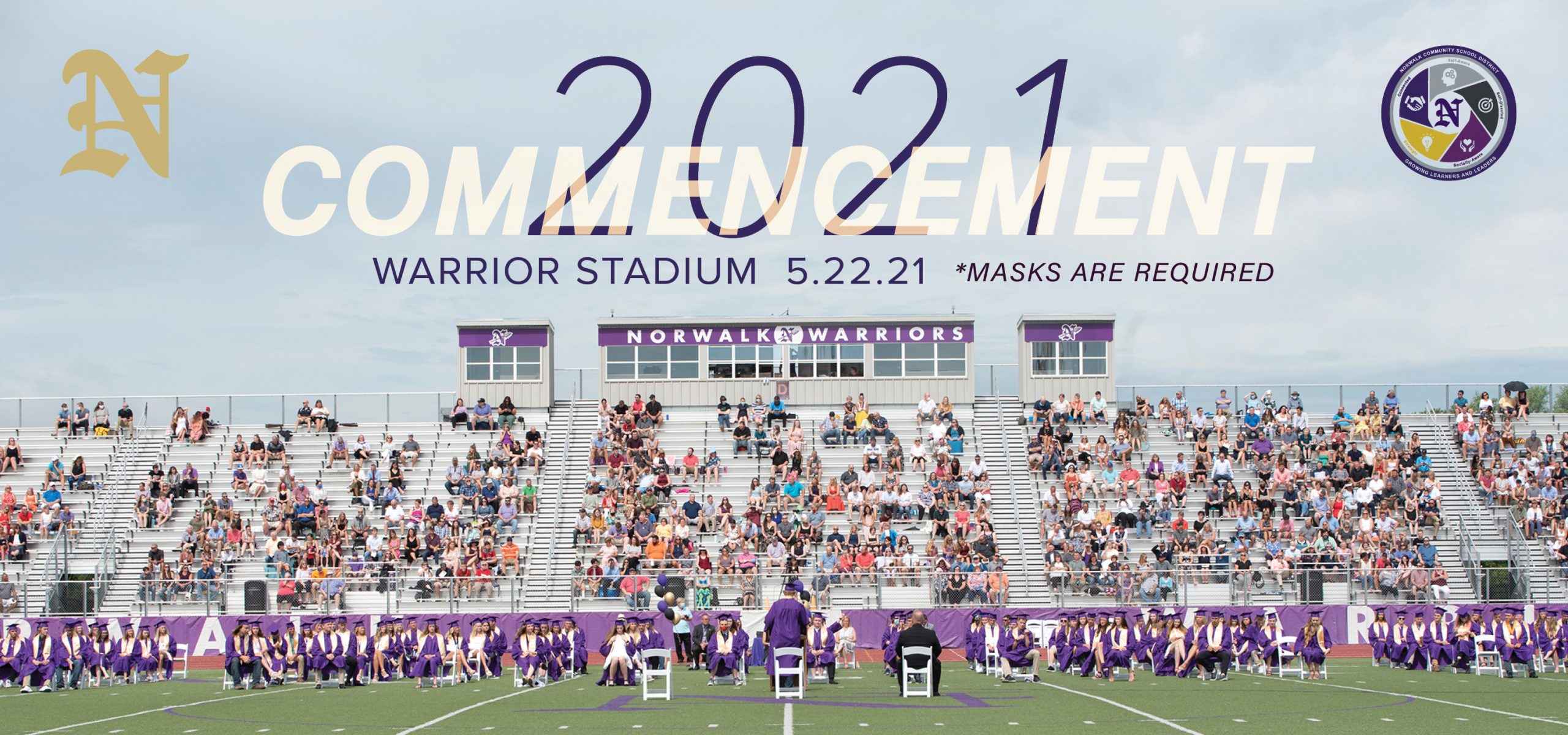 Graduation will be at Warrior Stadium, Saturday, May 22 at 10:00am.  We are allowing each graduate to bring a maximum of 8 guests to the event. Tickets are not transferable. At this time we are working with the Norwalk Activities Department to create an online ticket. More information will come out about online tickets in May.
Gates will open on May 22nd at 9:00am for seating. Home bleachers will seat 1,500 at half capacity. We ask that each family sit together and maintain social distance from other families. Masks will be required.
We will monitor the forecast closely throughout the week. If chances are good that it will rain Saturday, we will do our best to make a call on Friday and push the ceremony back to Sunday, May 23 at 2:00pm, gates opening at 1:00pm.
If it rains both days, we will move the ceremony indoors on Sunday, May 23 at 2:00pm at Norwalk High School and seniors will be limited to two guests. Seniors from split households may request up to two additional tickets from the High School Principal.
---