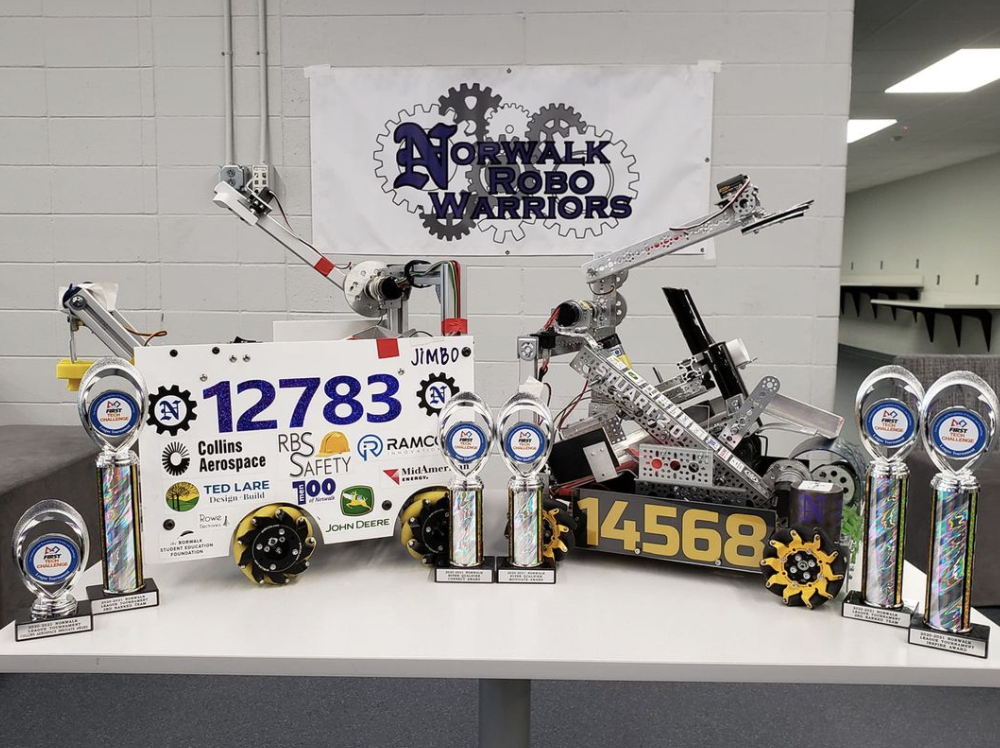 FIRST Tech Challenge to Relaunch In-Person Season after Virtual 2020/21 Season
FIRST Tech Challenge teams (up to 15 team members, grades 7-12) are challenged to design, build, program, and operate robots to compete in a head-to-head challenge in an alliance format. Guided by adult coaches and mentors, students develop STEM skills and practice engineering principles, while realizing the value of hard work, innovation, and working as a team.
The 2020-21 season was held through remote competitions, and the 2021-22 season will be held in a combination of in-person and virtual events.
WHEN:
The season launches with two events taking place Saturday, September 18, 2021.
WHERE:
Central DeWitt High School, 519 E. 11th Street, DeWitt, Iowa. Doors open at 9:45am with the challenge revealed at 12pm.
Norwalk High School Performing Arts Center, 1201 North Ave, Norwalk, Iowa. Doors open at 9:00am with the challenge revealed at 10:55am.
CONTACT:
Eddie Mercado, eddie.mercado@cd-csd.org or 563-210-2572 (school phone) (Central DeWitt High School)
Nicci Lamb, robowarriors@norwalk.k12.ia.us or 515-238-8807 (Nicci's cell) (Norwalk High School)
Rebecca Whitaker, FIRST Tech Challenge Coordinator, rebecca-whitaker@uiowa.edu or 319—355-5706
---