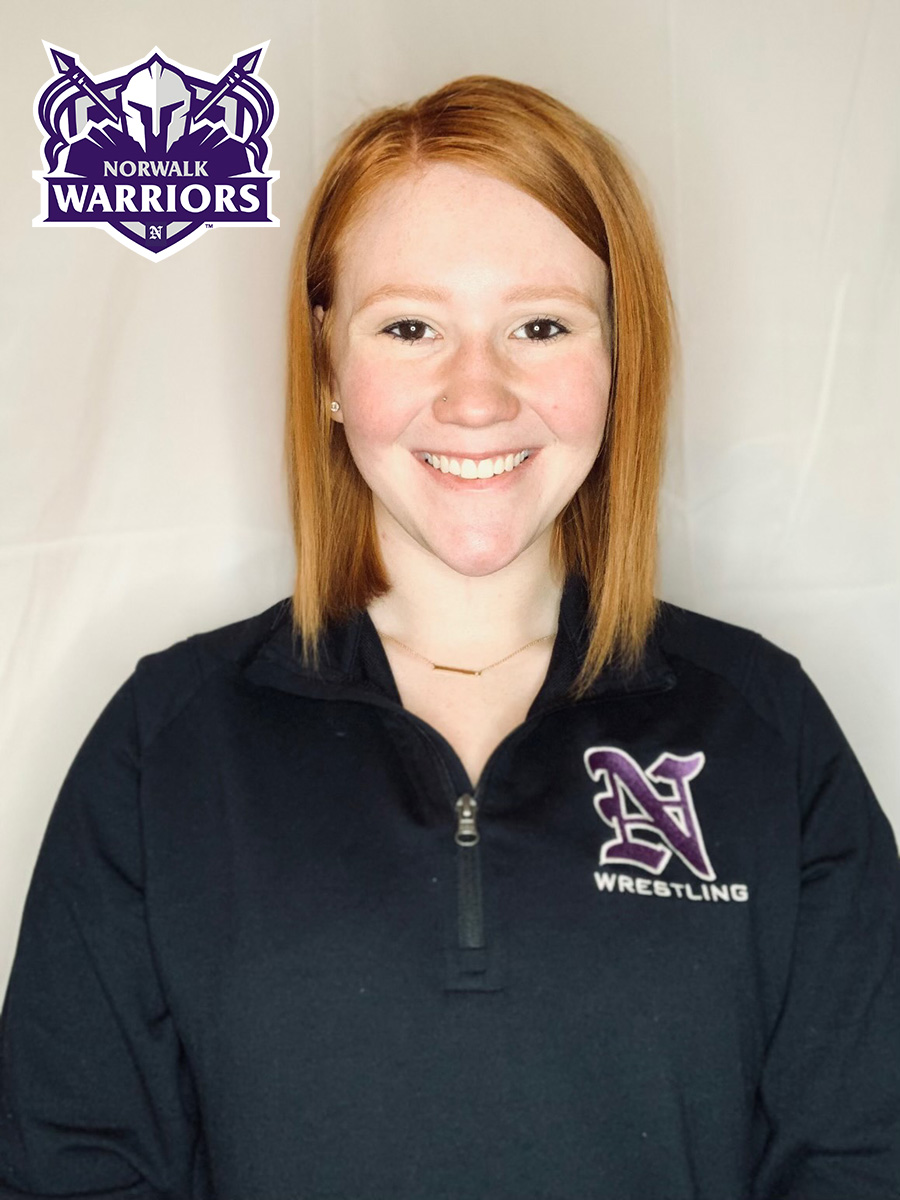 For Immediate Release:
Norwalk Community School District Hires First Head Girls Wrestling Coach
This will be Alanah's first year as the head Norwalk girls wrestling coach for 7-12th grade. She wrestled for 13 years, during that time  was a 3-time National Runner-Up at USA Wrestling Girls Folkstyle Nationals, and All-American at USA Wrestling Girls Freestyle Nationals. Alanah graduated from Norwalk High school in 2018 and then went to continue her education and wrestling career at Midland University in Fremont, NE. While at Midland, Alanah earned NAIA All-American status. She since has moved back to Norwalk and ran the Norwalk Girls Wrestling Club the 2021-2022 season. Alanah currently lives in Norwalk with her partner Brian and their 3 month old son Rylan. In her free time she enjoys trying new restaurants and hanging out with family.
"I love the sport of wrestling but my true passion is in coaching. I have learned many life lessons on and off the mat and I am looking forward to giving back to the sport that has given me so much. "- Coach Vetterick
"Alanah has been a pioneer for the sport of Girls Wrestling not only in Norwalk but for the whole state of Iowa. When our school board approved the addition of our own girls wrestling team there was clearly no better person to start that program than Alanah Vetterick. She was not only a very accomplished wrestler in her own right but she is one of the most knowledgeable minds in the sport of wrestling I've ever been around. " – Jake Brown, Head Boys Wrestling Coach
*Hiring Is Pending BOEE
---