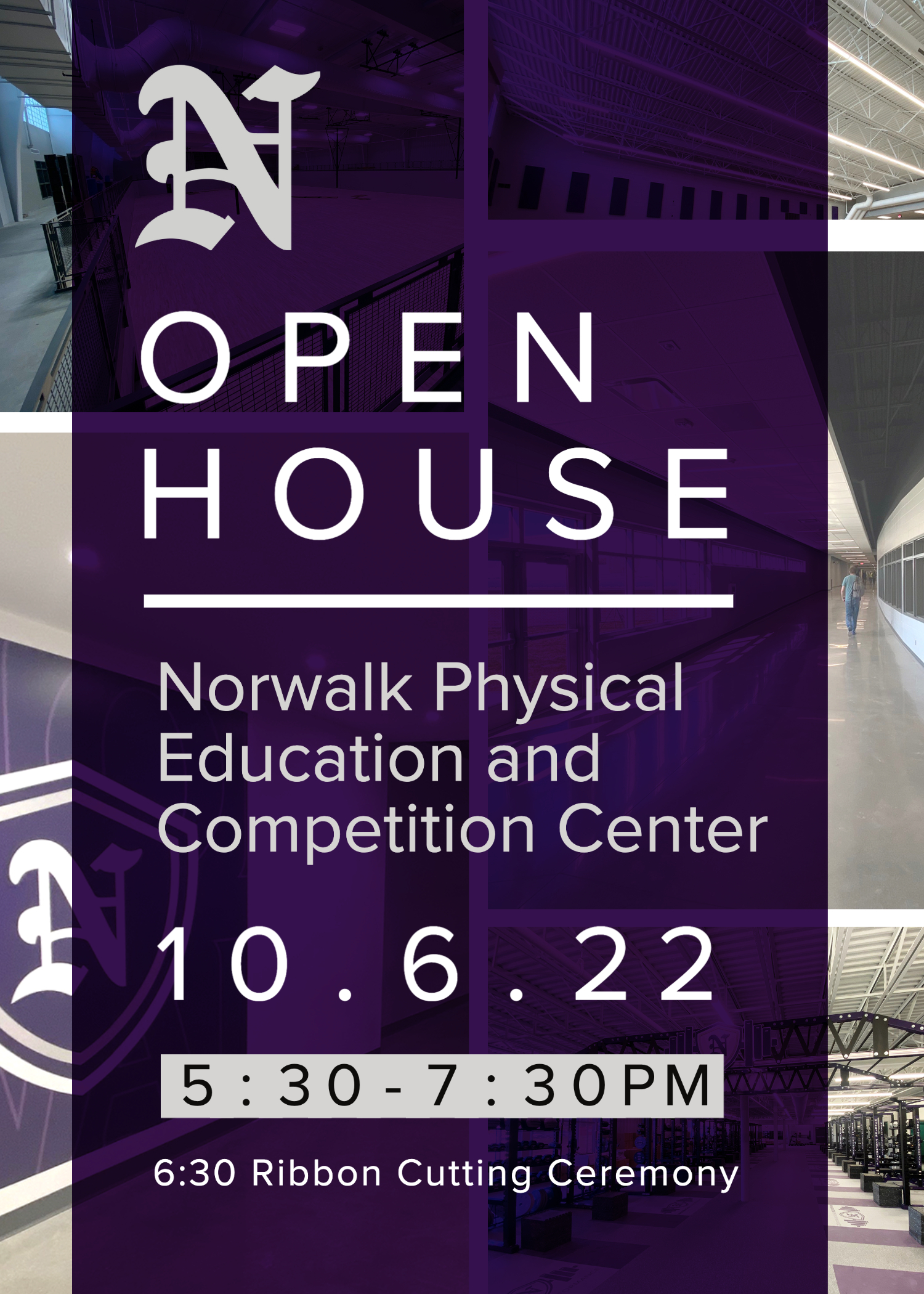 NPECC Open House, Thursday, October 6th; 5:30 to 7:30 pm, Norwalk High School
The Norwalk Community School District is hosting an open house for the public to tour the new Norwalk Physical Education & Competition Center (NPECC).  The public is welcome to walk through the NPECC from 5:30 to 7:30 pm.  The Board will host a brief program at 6:30 pm along with a Norwalk Chamber Ribbon Cutting to follow.  
The District began planning for this project in 2018 with a group of passionate citizens that advocated for additional gym space.  This grassroots effort launched several months of discussion regarding construction options and funding capacity.  In 2019 the Board of Directors determined that sufficient funding was available due to the new property valuation growth associated with the Osmium Microsoft Data Center constructed in our District.  A $24 million bond vote was approved by the public in February 2020.  The District approved public bids in April of 2021 and construction began in May of 2021.  Pandemic conditions have resulted in a few project delays, but the Board was able to accept bids ahead of the recent construction price increases.  In addition, the Board was able to sell the $24 million bonds at record low interest rates, yielding significant savings to local taxpayers.  Like all of Norwalk's construction projects, the constellations are always shining bright on Norwalk Schools.  
Below is a listing of the new facility spaces that were constructed with the NPECC project.
3-court gym for PE and athletics

3-mat wrestling room for varsity wrestling practice and small events

Cardio fitness room

Weight and strength building room

5 locker rooms (2 PE; 1 football/wrestling; 2 basketball)

Concessions located in a large lobby at the main entrance

Corridor to Connecting the West side of HS to Auditorium and Cafeteria

Multipurpose Room near the Cafeteria 

6 new classrooms (2 Science, 3 flex labs, and special education)

Renovation of existing HS gym balcony area for MS wrestling program

Renovation of the existing fitness rooms into three classrooms

Other improvements to existing HS gym and adjacent classrooms to include
Installing fire sprinklers in existing HS rooms (bldg. is 100% sprinkled) 

Installing a new fire exit hallway off the current gym to accommodate safety measure for crowds in the gym and students in adjacent classrooms

Installing new, LED energy efficient light fixtures, technology wiring and A/V projectors in existing classrooms near the HS gym

Painting the existing HS gym
Below is a rendering that illustrates new construction (highlighted in green) and areas that have been renovated.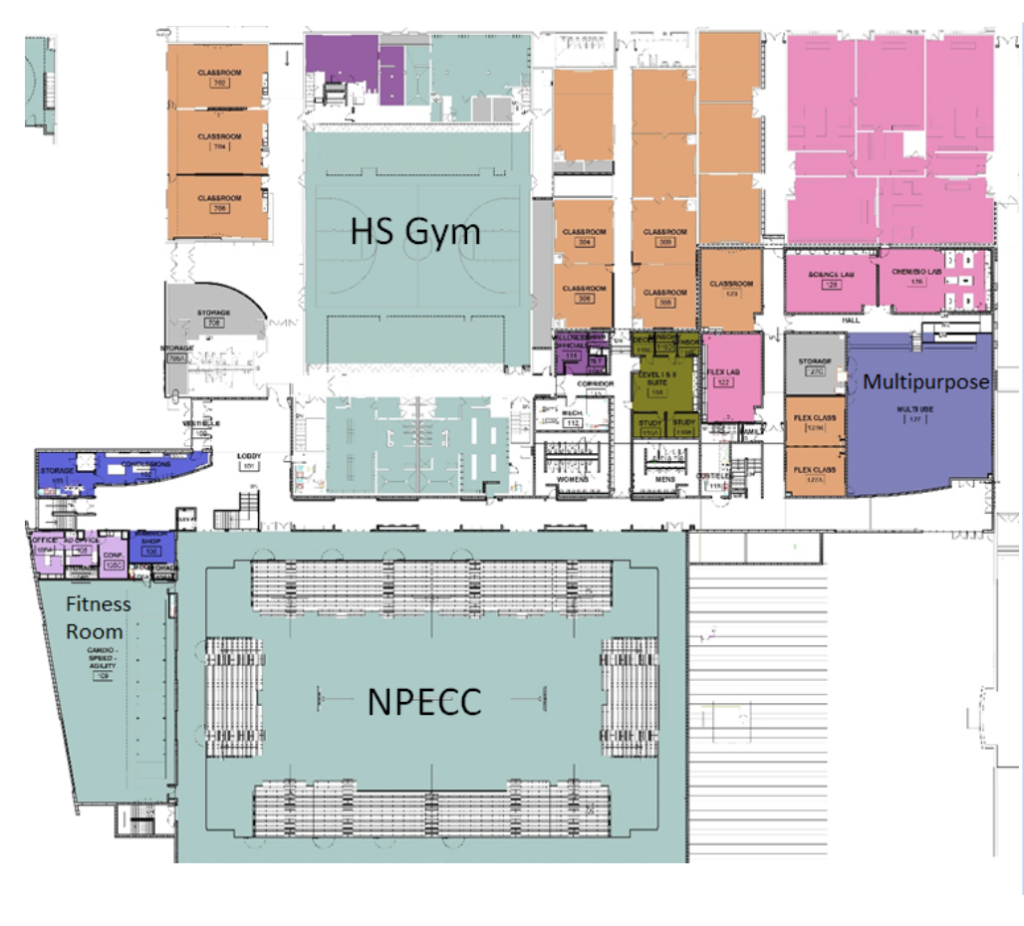 ---