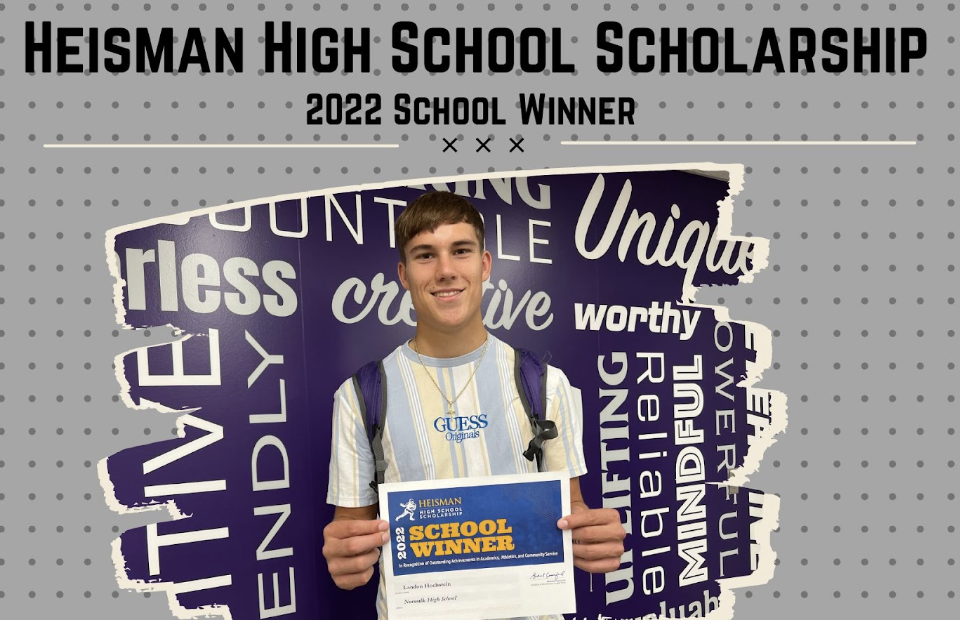 Norwalk High School Senior Leaves It All On The Field And Becomes The School Winner In The Heisman High School Scholarship Competition Award
November 1st, The Heisman Trophy Trust and Acceptance Insurance announced the 2022 School Winners for the Heisman High School Scholarship.
Norwalk High School is proud to congratulate Landon Hochstein for being named the 2022 School Winner of the Heisman High School Scholarship. Landon is the daughter of Chris and Cheryl Hochstein. Next Fall, Landon plans to attend Butler University to study Astro Physics.
From an applicant pool of thousands of high school scholar-athletes graduating with the class of 2023, more than 5,700 have been named School Winners in the Heisman High School Scholarship competition awarded by The Heisman Trophy Trust.
To apply, students must be graduating with the class of 2023, have a cumulative weighted high school grade point average of a B (3.0) or better, participate in at least one of the sports recognized by the International Olympic Committee, the Paralympic Games and/or the National Federation of State High School Association and be a leader in his/her school and community.
The program honors the nation's most accomplished, community-minded high school senior athletes. By inviting male and female students from schools across the country to share their stories of leadership and impact, the program aims to inspire all students to harness their potential, push their limits, and use their talents not only to advance their own futures, but to improve the communities and world around them.
Congratulations, Landon!
---