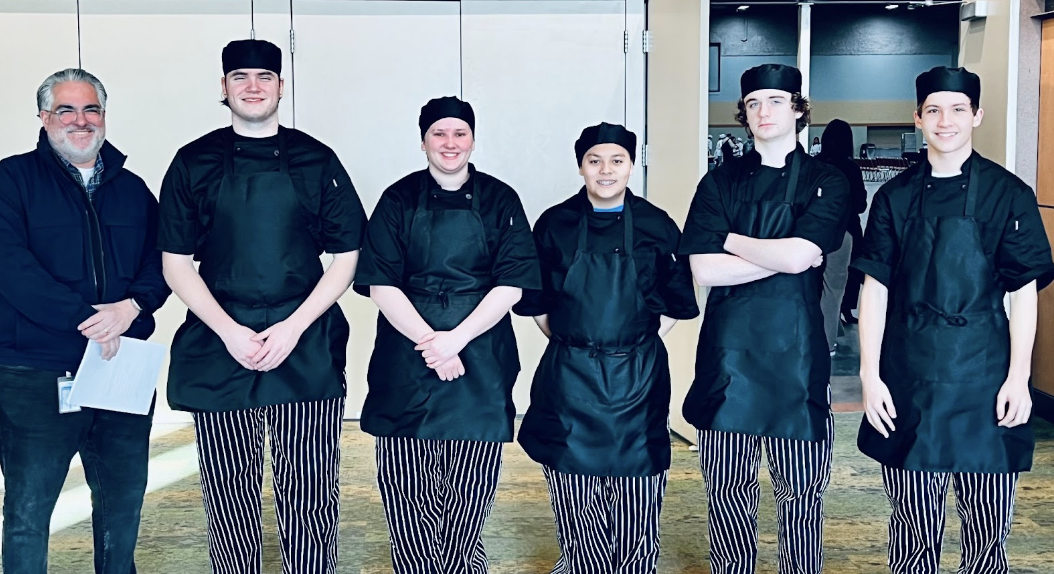 3/27/23
For Immediate Release:
Norwalk educator, Rolando Molina, has been named the 2023 Iowa ProStart Educator of Excellence! Chef Molina is a culinary arts teacher at Norwalk High School and facilitates the district's new Warrior Cafe restaurant as part of a work-based learning classroom for high school students to gain experience in the food service industry. 
As part of this acknowledgement, Mr. Molina will be nominated for the 2023 National ProStart Educator of Excellence Award and will attend a national professional development workshop for ProStart educators in Dallas. This workshop is designed to provide updated guidance and fresh learning opportunities for new and seasoned ProStart educators, featuring a new focus on teaching the Foundations of Restaurant Management and Culinary Arts curriculum with in-depth demonstration and lecture instruction. Educators will have the opportunity to learn from nationally recognized faculty, network with peers, and learn how to apply their course takeaways in their ProStart classrooms.
Iowa Restaurant Association Education Foundation Announcement: 
Congratulations to Iowa's 2023 Educator of Excellence!
Give a big round of applause for our Iowa ProStart Educator of Excellence… *drum roll…* Rolando Molina from Norwalk High School! Rolando will be recognized at the Iowa Restaurant Association's annual awards ceremony in Des Moines in November and will be nominated for the 2023 NATIONAL ProStart Educator of Excellence awards. Congratulations Rolando! – Katelyn Adams, IRAEF Consultant
Rolando Molina Statement:
As a ProStart educator at Norwalk High School, I am thrilled to have been selected for the Iowa 2023 ProStart Educator of Excellence award. This recognition serves as a testament to the hard work and dedication that ProStart educators put into providing our students with the highest quality culinary education possible.
My journey as a ProStart educator began several years ago, when I first joined the Norwalk High School faculty. At the time, I had a strong passion for cooking and an even stronger desire to share that passion with others. When I learned about the ProStart program, I knew that it was the perfect opportunity to do just that.
ProStart is a national, two-year program designed to prepare high school students for careers in the culinary arts and restaurant management industries. Through a combination of classroom instruction and firsthand experience, students learn the skills and knowledge necessary to succeed in these fields. As a ProStart educator, my role is to guide my students through this process and help them achieve their full potential.
Over the years, I have had the privilege of working with some truly talented and motivated students. Whether we are cooking up a storm in the kitchen or learning about the ins and outs of restaurant management, my students always bring their best to the table. I am continually impressed by their creativity, teamwork, and dedication to their craft.
Of course, being a ProStart educator is not always easy. There are challenges along the way, from managing classroom dynamics to navigating the logistics of running a successful culinary program and I could not have done any of this without the help of my colleagues and more experienced educators that never hesitated to share their expertise in pedagogy . However, I have found that the rewards far outweigh the challenges. Seeing my students grow and develop over the course of the program is incredibly rewarding, and I am proud to have played a role in their success.
Being selected as the 2023 Iowa ProStart Educator of Excellence is truly an honor. This award is a reflection of the hard work and dedication that we put into our roles as educators and it motivates me to continue pushing myself and my students to new heights. I am grateful to The National Restaurant Association, ProStart, and The Iowa Restaurant Association Education Foundation for providing and supporting such a valuable program, and to my colleagues and students for their support and encouragement along the way.
In conclusion, being a ProStart educator at Norwalk High School has been an incredible journey. Through this program, I have had the opportunity to inspire and be inspired by my students, and to help prepare the next generation of culinary and restaurant management professionals. I am humbled and honored to have been selected as a ProStart Educator of Excellence, and I look forward to continuing this important work for years to come.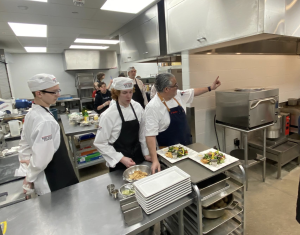 ---